Getting the right clean for your home is important to most people. They will feel more comfortable knowing that their home is free from dirt and allergens. In order to get the best possible clean that you can, you may find that having the best vacuum cleaner is the smartest way to achieve this goal.
The vacuum cleaners can be found in most department stores around the world. Most of the time, you can find what you are looking for right under your nose. If you are looking for a special kind of vacuum that you cannot find in any store, you may find that going online to find what you need is the right thing to do. You can get some great deal online whether they are brand new or if you are buying a used one.
The best vacuums are ones that you will have for a long time. There are many name brand vacuums that are bag less or have bags that are necessary. It is up to you and your preference for the choice that you make. You will also see that some vacuums have a hepa filter for them. This is just an additional perk that will improve the cleaning power of your vacuum.
Types of Vacuum Cleaners
1.Upright Vacuum Cleaners Upright vacuum cleaners are tall with a handle that you use to push it around the room. They are very easy to push and are used stood up and walking around the room and so are very natural to use and can also help avoid back problems.
Upright vacuum cleaners are very efficient at cleaning large areas of carpet and so are great for most homes. They are quite large though and so getting into tight corners and under furniture can be a problem, they do often have attachments that are great for these areas though so look out for these if you buy an upright vacuum cleaner online.
There are many brands that offer upright vacuum cleaners with Dyson being very popular due to the efficiency that they offer. There are lots of cheap upright vacuum cleaners and most of them are bagged and so you will have to buy bags for the vacuum cleaner.
The bagless upright vacuum cleaners are much better though as you never have to buy any bags and they are also very easy to empty as the compartment that holds the dust and dirt is usually detachable so that you can take it outdoors to your dustbin.The prices of the bagless upright vacuum cleaners does vary allot and there are some cheap deals available as well as some very advanced bagless upright vacuum cleaners that are quite expensive.
2. Cylinder Vacuum Cleaners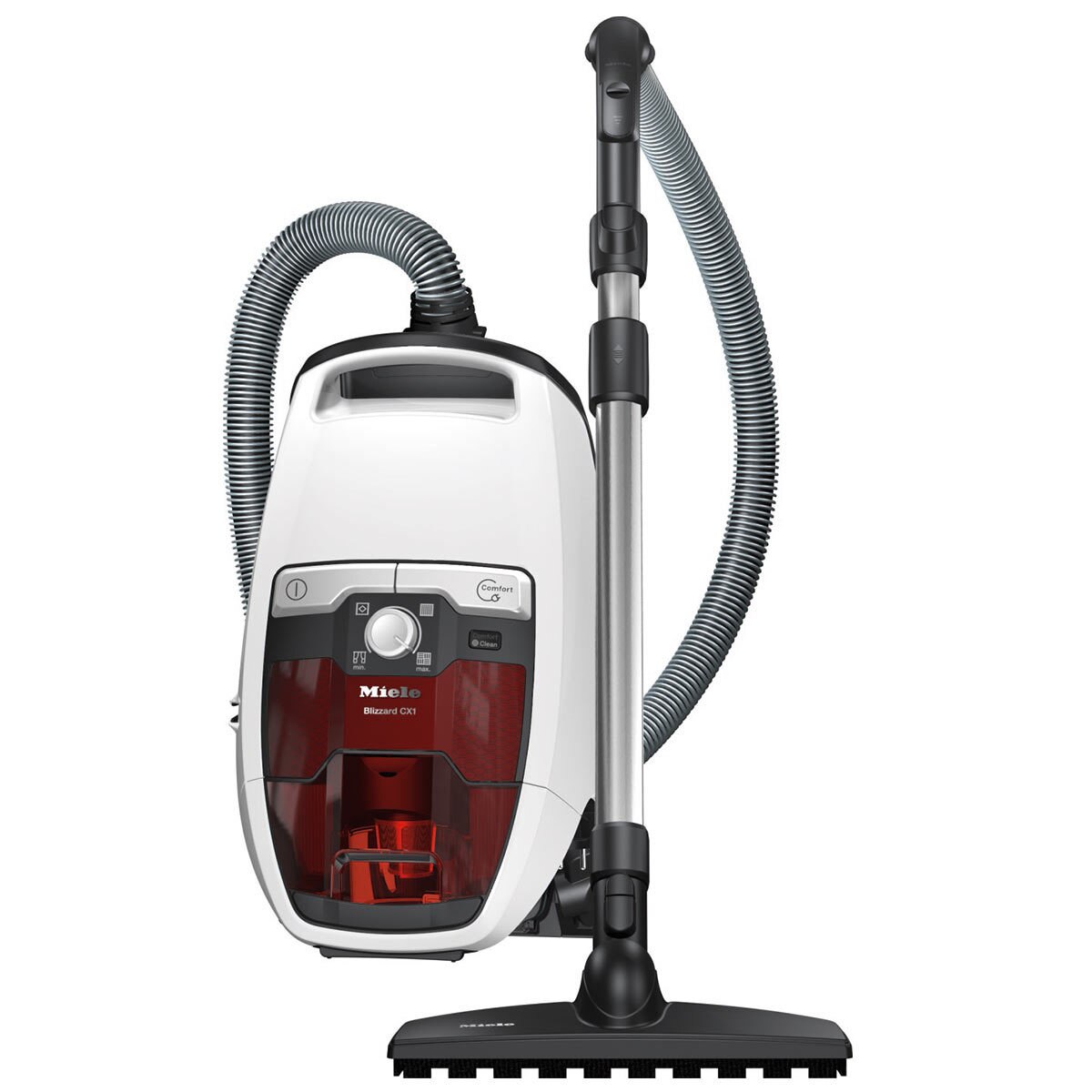 The term cylinder refers to the small vacuum cleaners that have a small body and a long hose. The cylinder vacuum cleaners are not as easy to manoeuvre around the room as the upright models but they are more effective at cleaning the floor as you have much more control over the direction and angle that the vacuum cleaner takes.
This makes them much better for floors other than carpets such as wooden or tiled floors or specialty carpets on which an upright would often struggle. They are also much lighter and so are better for taking around the house and much better for cleaning stairs, they are generally better for homes that have smaller areas that need vacuuming whereas the upright vacuum cleaners are better for the larger areas.
3. Handheld Vacuum Cleaners
For tight or hard to reach areas of the home there is no beating a hand held vacuum cleaner.The handheld vacuum cleaners are very small and so easy to carry around. They are usually rechargeable although some have batteries and this means that when they are not in use they have a base that they sit in which charges them. The battery always lasts for at least a few hours which is easily enough for most uses of a hand held vacuum cleaner.
They are great for cleaning stairs or curtains and any other hard to reach place and they are also easy to empty as they usually have a small compartment which you simply empty as it becomes full.Hand held vacuum cleaners are also great for cleaning the car as it means you do not have to have a power cable trailing from the house and they are also very manoeuvrable which makes cleaning the car easier.
4. Wet And Dry Vacuum Cleaners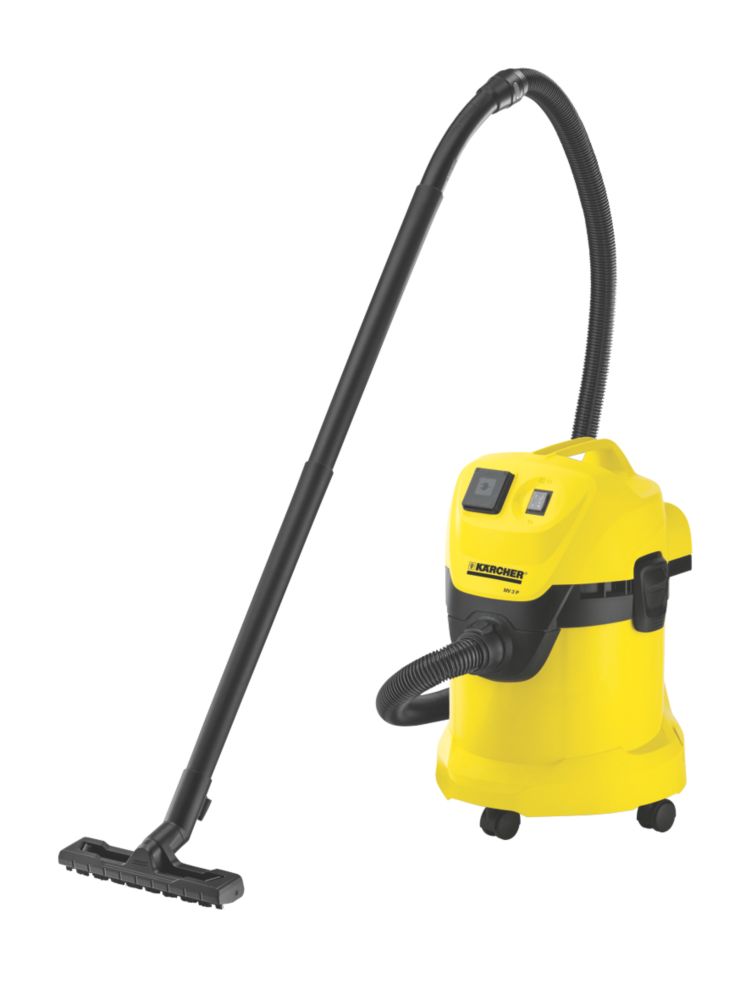 Wet and dry vacuum cleaners are excellent as they can clean up liquid as well as dry dirt and dust from the floor. This can be very useful for spillages as the wet and dry vacuum cleaner can clean it up in no time and means that you do not have to mop it up yourself.
The wet and dry vacuum cleaners are also very useful for when you have washed a floor and wish to dry it faster than it would naturally, the wet and dry vacuum cleaners will not completely dry the floor but they will remove allot of the moisture and so are very useful for when you are washing a floor.
5. Robotic Vacuum Cleaners
Robotic vacuum cleaners has multiple sensors that guide it through the cleaning process. It can be programmed to navigate around the house and can bump its way around chairs and tables. These bumps of course will not be that hard to cause furniture damage (if you are worried about that). This can make them constantly adjust to their environment and get the cleaning job done.
Robotic vacuum cleaners can easily be programmed in advance with recurring functions that will clean your house daily at a specific time without the needed repeated programming. These cleaners can be easily stored, it is battery operated and can recharge on its own when it is done with its chores. It is just truly a marvel of innovation and technology.
Robotic vacuum cleaners are a good buy for people on the go that wants to have a clean home even if they do not have the time to do so. This can also be great for disabled individuals.
Bagged vs Bagless Vacuum Cleaners
1.Bagged Vacuum Cleaners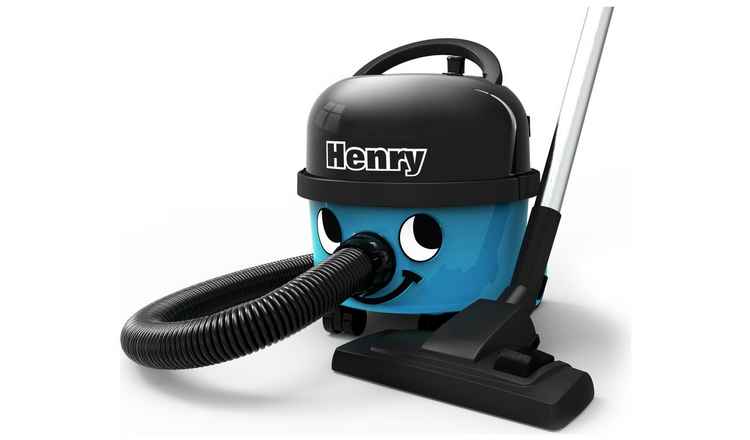 The bagged vacuum cleaners are the old fashioned vacuum cleaners that have bags that hold the dust and dirt and must be replaced when they get full.
The bagged vacuum cleaners are no so great as they are not ass efficient or easy to use as the bagless models. The bag affects the efficiency of the vacuum cleaner and so they are not as powerful and therefore not as good at picking up dirt and dust from your carpets. Then you have to consider that you have to keep buying new bags as they fill up fast, you also have to attach them which can be tricky on some models.
But bagged vacuum cleaners are cheap and so if you wish to buy a cheap vacuum cleaner then a bagged model could well be an option. But you have to remember that you have to buy bags for the lifetime of the vacuum cleaner and these costs will add up over the years, the bagless vacuum cleaners can also not be much more expensive as there are some cheap options available .
2.Bagless Vacuum Cleaners
One of the main problems in the past with vacuum cleaners was the bags that needed to be disposed of on a regular basis.
You had to buy new bags which had to be for the exact type of vacuum cleaner you had, the amazing thing is that there are still lots of bagged vacuum cleaners that you can buy online when the bagless vacuum cleaners are so much better.
With the bagless vacuum cleaners you simply take the dust compartment to your dustbin, open the hatch and simply let the dust and dirt drop into the dustbin. You then simply attach it back onto the vacuum cleaner and you are done; no messing with bags and very quick and easy.
Bagless vacuum cleaners also have more suction as the air flow is more efficient and so the bagless vacuum cleaners are much better at cleaning than the bagged vacuum cleaners. The bagless vacuum cleaners often use cylinders which produce great suction and amazingly clean carpets!
So the bagless vacuum cleaners are the best vacuum cleaners for ease of use and efficiency, if you are looking to buy one online then there are lots on this page that we have listed from the top online shops. They are also listed with the cheapest first which makes it very easy to buy a cheap bagless vacuum
How to pick the best vacuum cleaner for your home?
Vacuums were initially designed to make cleaning your floors faster and more efficient, though with some of the older models this just isn't the case. If you think you need a new unit and want to know how to pick the best vacuum cleaner, then there are a few factors that you should consider before spending your hard earned money.
These days vacuums machines have gone through a lot of changes in terms of technology, they are more powerful, more efficient and allow for healthier indoor use. To find the top rated vacuum cleaners for your home it's wise to look through the most up to date vacuum cleaner reviews to compare between the different models.
Firstly when searching for the vacuum cleaners you'll need to look at the type of floors that you have in your home, do you have an entre house filled with wall to wall carpeting or are your floors made from wood and covered by carpets in certain rooms only.
It is always better to go for machines manufactured by well known companies, as these will offer guaranteed quality over smaller unknowns. The right vacuum cleaners are those that offer multi purpose features, such as being able to clean different types of floor, having various sized nozzles, several adjustable cleaning settings and whether or not it has a built in exhaust filter.
There are so many different variable features available that it can be difficult to make simple vacuum cleaner comparisons, so to help you find the best vacuum cleaner here are several factors to consider.
1.Cleaning method – This is the main factor when choosing the vacuum cleaner for your house; are you looking for a straight forward dust buster for all floor surfaces, a steam vacuum cleaner for difficult carpet stains or one that makes easy work of your pet's loose hairs. Also you should consider how the vacuum cleans, does it have just a wide open mouthed head or does it include an extendable house with multiple nozzles?
2.Bag or bag-less vacuum – Most vacuum cleaners these days come without a bag, instead the debris is sucked into a retractable bin that can be emptied without coming into contact with the dust. Besides this the biggest advantage of a bag-less machine is just not having to scour the shops looking for the right bag for your model of vacuum cleaner.
3.Types of cleaning heads – The best vacuum cleaner for every household comes with a variety of cleaning heads, wide mouthed, narrow nozzles, some with brushes and pointed ends that can reach into room corners; the more the better. Check whether the vacuum cleaner has a built in carpet brush that can go down and up when switching between different floor surfaces.
4.Variable cleaning settings – It you're planning on cleaning lots of different material surfaces, then being able to control the suction speed or power will make all the difference; imagine trying to vacuum the dust off of a curtain on high power. Some of the vacuum cleaner models also have a rotating carpet brush or variable cleaning heights, these all help you to remove hard to get at particles embedded deep within your floors and carpets.
5.HEPA filter – By far the  vacuum cleaner models these days have a HEPA filter to help protect you and your family's health. HEPA is a sub-micron filters that catches and cleans all of the air coming out of the cleaner. Make sure that the body of the machine is air tight and that air doesn't leak from anywhere but the exhaust duct.